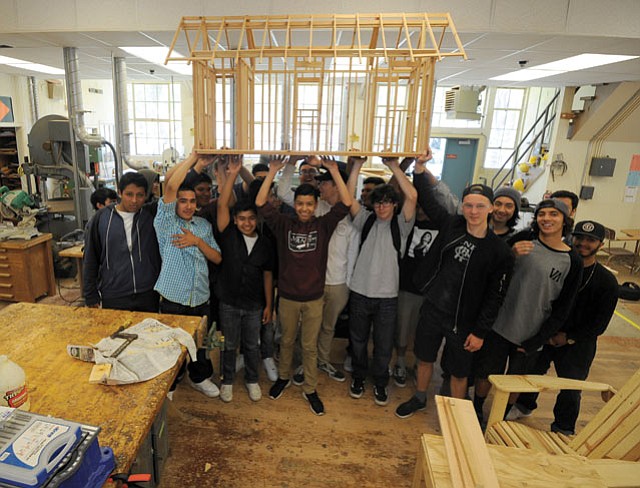 When you contribute to the Tennessee Builders Education Foundation(TBEF) you are helping us to provide the goods and services to our educational partners. Our High School PACT program is available to all students at schools that offer the HBI curriculum via their CCTE program of studies, regardless of race, color or religion.  Our program offers a viable path to those students who want a stable future for themselves and their family.
TBEF along with other industry partners are transforming lives and communities through hands-on technical education and careers in the construction industry.
An undertaking of this magnitude requires the support and dedication of the residential construction industry and the public. Our first-year budget that included purchasing curriculum, equipment, supplies and training was greater than $500,000. This number grows as the number of schools and student participation grows. Hence the need for sponsorships and contributions to help with program delivery,  internships, mentorships and graduate hiring.
For Special Donations of In Memoriam or On Behalf of, please send remittance in form of a check or money order to 505 Halle Park Drive Collierville TN, 38017: Attention: Davida Cruthird TBEF. Please list who you would like to give in reference of. Once again, Thank you for your generosity.

For those who like to shop Amazon. We also have a link to use when you shop the website for your shopping needs. It's simple,  just use this link to log into your account and shop as you normally would. So for any purchases you make Amazon will take a portion of the sale and donate to the foundation. It's simple, secure and best of all you're helping TBEF achieve its goals.